"If you like the idea of a baby book with a healthy dose of humor, then When We Became Three is sheer perfection. Weiner's breezy writing style and thoughtful questions will make this book a future family classic."

—Suzanne Rust, contributor www.mom.me

"When We Became Three is the perfect mix of humor and charm for the unsuspecting parents." Hollie Schultz, BabyGizmo.com


"She got her looks from her father. He's a plastic surgeon."
Groucho Marx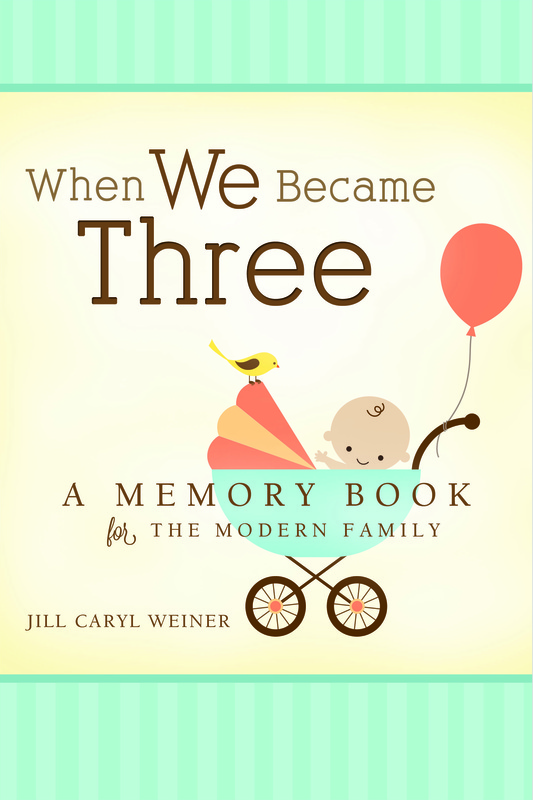 "When We Became Three: A Memory Book for the Modern Family" is a 21st Century take on the baby memory book that captures those magically mundane moments as baby develops from an eating/pooping/sleeping machine to the most adorable person ever and as parents transform from bumbling, unskilled sleep-deprived zombies (no offense) to confident, competent parents.

With its unique outlook, WWBT fosters communication between parents – which is essential for happy parenting. Plus it's funny (Which of the seven pregnant dwarves were you?), romantic (What qualities of your partner do you want baby to have?), unique (it records baby's first solid food as well as parents' first mushy food) and easy to fill out. On top of all that, it 's adorable, affordable, makes a great keepsake and can fill it out in hindsight!!!

Chronicle the blissful chaos of pregnancy and parenting with this one-of-a-kind family journal. It's complete with easy checklists, thoughtful prompts, and imaginative sections that let you:

· Create a relationship time capsule about your pre-baby romance

· Jot down baby's first real words and parents' first baby words

· Record scores in Baby Olympic events like Speed Sleeping and the Long Distance Spit-up

A quirky, go-at-your-own-pace memory book for the whole family, this keepsake will have you laughing, reflecting, and reminiscing for years to come.


---
"When you look at your life, the greatest happinesses are family happinesses."
Dr. Joyce Brothers
In 1999, Jill's life was blown apart – but in a good way -- when her first child was born. Not only did she have to take care of a seemingly alien life form while trying to keep up her freelance writing career, but her spontaneous relationship with her husband was sideswiped. At that time, a journal like "When We Became Three" would have been a life raft: fostering communication with her husband, offering a lighthearted perspective on parenting, and an honest, fun, multi-layered book to record their memories in.


When We Became 
Three is the perfect mix of humor and charm for the unsuspecting parents." 
— Hollie Schultz, BabyGizmo.com

"Having a baby is as full of milestones for parents as it is for child. When We Became Three makes a place for both moms and dads." Anna Fader, MommyPoppins.com



Click here to email Jill.

When We Became Three is on Facebook: Make sure to like us!